Plan a Romantic Getaway at Rupawasi Treehouse: Unforgettable Moments in Nature's Embrace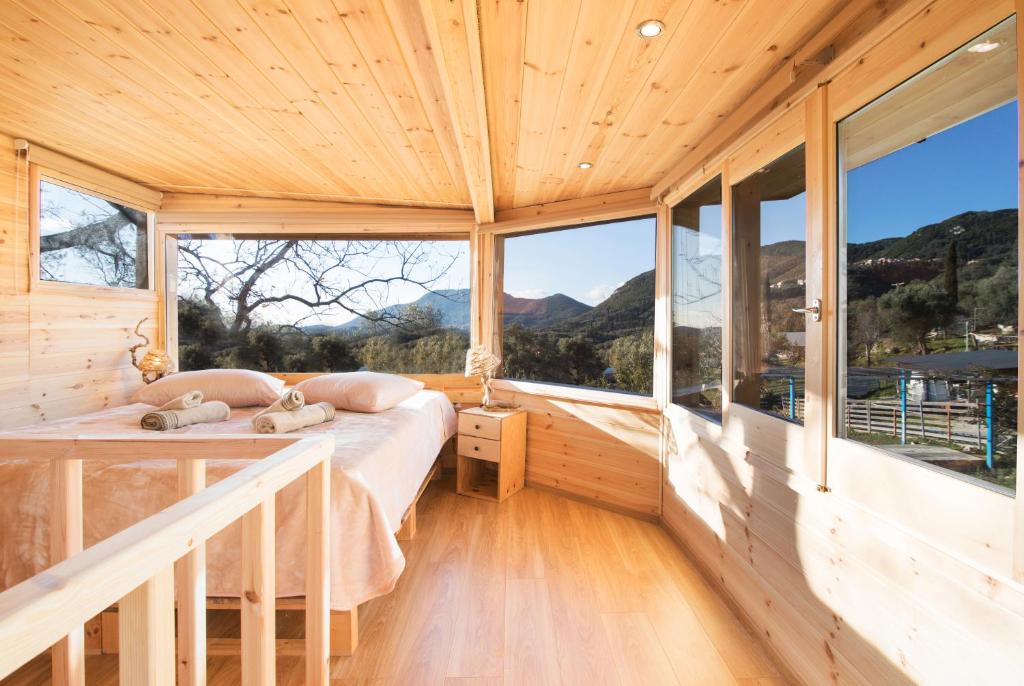 Introduction
Discover the ultimate guide to planning a truly romantic escape at Rupawasi Treehouse. Imagine breathtaking natural beauty combined with unique and enchanting accommodations, all designed to help you create unforgettable memories with your loved one. Our comprehensive guide will take you through the steps to ensure your perfect romantic getaway, leaving you with cherished memories to treasure forever.
Choosing Rupawasi Treehouse
Selecting the perfect destination is paramount when planning a romantic escape. The Rupawasi Treehouse, nestled amidst the serene beauty of nature, provides an ideal backdrop for couples to rejuvenate and rekindle their love. This tranquil haven, enveloped by verdant foliage, towering trees, and the mellifluous symphony of birdsongs, affords a respite from the frenetic pace of modern life.
Accommodation and Amenities
Experience world-class accommodations and amenities suitable for a romantic getaway at Rupawasi Treehouse. Our treehouse rooms are exquisitely crafted, featuring a charming blend of rustic aesthetics and modern comforts. With panoramic views of the forest, the serene and intimate atmosphere provided in each room is perfect for couples.
Experience an indulgent and romantic getaway at Rupawasi Treehouse. Our luxurious amenities are thoughtfully tailored to guarantee a relaxed stay. Enjoy the cozy fireplaces and private balconies, book a couples' massage, and savor candlelit dinners. Unwind in the outdoor infinity pool or take a romantic walk along the nature trails. Every aspect of your romantic desires has been carefully curated to ensure an unforgettable experience at Rupawasi Treehouse. Book now to treat yourself and your significant other to a truly mesmerizing stay.
Exquisite Dining Options
Indulge in unforgettable dining experiences during your romantic escape at Rupawasi Treehouse. Catering to all tastes and preferences, our diverse range of dining options offers something truly special. From enchanting candlelit dinners under the stars to intimate picnics amidst nature, every meal is a culinary delight that will leave you craving for more.
Indulge in a diversity of delectable dishes from both local and international cuisines, skillfully prepared by expert chefs, at the resort's restaurant. Be entranced by the burst of flavors of fresh, locally sourced ingredients while delighting in a romantic dinner with your significant other. Our attentive staff is committed to surpassing your utmost dining expectations, making your getaway an unforgettable experience.
Activities and Adventures
Experience a world of adventure at Rupawasi Treehouse with a variety of activities perfect for igniting your sense of thrill and creating unforgettable memories. Take guided nature walks to discover the wonders of the surrounding forest, soar through the trees with exhilarating zip-lining experiences, or connect with nature during a private yoga session in the serenity of your surroundings. For the more experienced adventurers, indulge in horseback riding, river rafting, and even hot air balloon rides. Join us to explore the great outdoors like never before.
For a tranquil escape, treat yourselves to a couples' spa package, gaze at the stars, or unwind by the pool with a refreshing cocktail. At Rupawasi Treehouse, we cater to every couple, crafting a romantic retreat that's personalized to their tastes and desires.
Captivating Surroundings
Venture beyond the captivating Rupawasi Treehouse to discover an array of fascinating attractions and noteworthy destinations. Immerse yourself in the region's vibrant cultural heritage by exploring nearby historical sites and buzzing local markets. Embark on a peaceful boat ride across a tranquil lake, trek to breathtaking cascading waterfalls, or encounter the region's diverse flora and fauna on an exhilarating wildlife safari. Your journey toward discovering the enchanting wonders of this region awaits.
Discover limitless opportunities for adventure, exploration, and romance amidst the exquisite scenery of Rupawasi Treehouse and its environs. Prepare to be captivated by the natural beauty surrounding you.
Conclusion
Experience the ultimate romantic getaway at Rupawasi Treehouse. Here, you'll be enveloped by the peace and serenity of nature while enjoying unparalleled hospitality. Discover an array of exciting adventures and soothing relaxation options, all designed to help you connect with your partner and create cherished memories. Rupawasi Treehouse has got everything you need for an unforgettable couple's retreat.
Experience the ultimate romantic getaway of a lifetime at Rupawasi Treehouse. Create cherished memories that will last forever. Book your stay today and immerse yourself in the enchanting spell of love and romance.